Shortly before Northfield Public Schools went on vacation, a trend occurred on the Tik Tok social media platform that was encourage students to commit acts of violence in their school on a specific day. The trend has become so worrisome that many school districts across the country, including Farmington and Lakeville, have closed for the day. While no violence has occurred that can be directly related to the trend, and the Minnesota Department of Public Safety issued a press release stating that they could not find a credible threat in the state, the parents across the country, in Minnesota and even in Northfield were alarmed and concerned about the situation.
Northfield Schools Superintendent Dr Matt Hillmann said the district is aware of the trend and has worked closely with the Northfield Police Department, particularly Police Chief Mark Elliott and the Resource Office Bart Wiese schoolchildren, to make sure there were no problems in the district. , and the children could go to school safely that day.
Hillmann has said, however, that the school district takes all situations of this nature seriously and is prepared to deal with anything that may arise. The district holds five lockdown drills each year and the doors to each school are secured. However, Hillmann said it's important to balance school safety by ensuring that Northfield schools are welcoming and inclusive spaces, not strongholds.
There are things the community can do to help prevent a dangerous situation as well. Relationships, he said, are important tools in cases like this. A top priority for the district is to ensure that every student in Northfield has a relationship with a trusted adult who is not a parent or family member.
"Why is this important? Because if a child trusts an adult and hears something where there could be potential danger, we know the kids will tell them. Not in all cases, but in the vast majority of cases, children will share something with a friend or with that trusted adult at school. And this network of relationships is really the most important piece for us. "
Dr Hillmann said community vigilance is also important. If a person knows someone intends to do harm, they should call 911 without hesitation. Rice County has also implemented the Tip 411 program which is a safe and anonymous way to alert law enforcement to suspicious or potentially dangerous activity.
Finally, he said, the town of Northfield and Rice County have a plethora of mental health resources available to those in difficulty. The key is to get help when people need it.
"We have to make sure that when we see a student or a neighbor in crisis," he said, "that we understand that it is our duty as a neighbor, a friend, or just as a human being, helping people. "
Jeff Johnson's full conversation with Northfield Schools Superintendent Dr Matt Hillmann can be heard here
Percy is talking Summer and preparations for the Sundance Film FestivaI
Local writer Benjamin Percy is set for a particularly busy January. He's got a new novel coming out, as a writer with Marvel Comic Books he's got a ten-week Wolverine character-driven event starting in January, and alongside his friend James Ponsoldt he's written the screenplay. from a film titled Summer which will debut at the end of next month at the prestigious Sundance Film Festival.
Percy said the film is a "quest story," centered on four girls in the last few days of the summer before they entered college. The girls make a disturbing discovery that, according to the film's synopsis on the Sundance website, "changes everything" for them.
Percy said he wrote the movie for his daughter, to whom he read her favorite books and showed her favorite movies. He said she liked them, but asked her "Where are all the girls?" Percy realized that all of the stories he shared with her were heavily dominated by male characters, noting that JRR Tolkien The Hobbit has exactly one feminine pronoun throughout the book. So, he said, he wrote a story that had adventure and intrigue, but is also a coming-of-age story.
Percy said he was deeply involved in the production of the film. He and his family visited the set during the filming of the film last summer, where he marveled at the details that go into making a feature film. He said the post-production process has been handled largely online due to the ongoing Covid-19 pandemic. He, the director and the editing team went through hundreds of hours of footage, he said, to create an 87-minute film.
Summer was directed by James Ponsoldt, who co-wrote the film with Percy. Ponsoldt is best known for making another coming-of-age movie, the critically acclaimed film The spectacular now. In a video on the film's Sundance page, he too said he wanted to make a film for his daughter that would tell a story she could relate to.
Percy has published six novels, including the next The unknown garden, and has been writing comics for DC and Marvel since 2014, but this is his debut as a feature film writer. He said seeing his first project debut at Sundance is great, and he intends to make the most of the experience.
"This will be my first time. The big film festivals are Sundance, Toronto and Cannes. The premiere at Sundance is really a dream come true. I'll be there with my wife, and we'll go on the red carpet and have parties, hopefully. And we're going to stick around for a few days after that and try to stuff ourselves with as many other films as possible.
Last year, the Sundance Film Festival was forced to go virtual due to the global pandemic. This year, the plan is for the festival to be both an in-person and live event and also offer online viewing of the films. Ten-day event starts January 20e, and Summering will make its theater debut on January 22sd. Those interested in viewing the film online can watch on January 23.e at 5 p.m. or January 25e at 9 a.m. Percy has said he hopes the film will be released to mass distribution this summer.
Jeff Johnson's full conversation with Benjamin Percy can be heard here
Rich Larson is the director of KYMN News. Contact him at [email protected]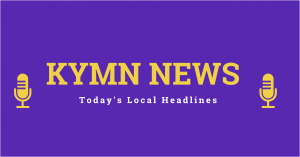 By Rich Larson/ December 30, 2021
Shortly before Northfield Public Schools went on vacation, a trend occurred on the Tik Tok social media platform that …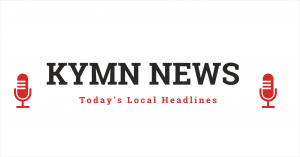 By Rich Larson/ December 29, 2021
As we enter what will be a third calendar year with Covid-19, and with the Omicron variant wreaking havoc …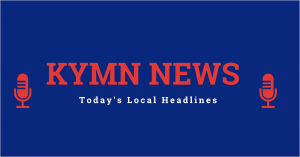 By Rich Larson/ December 28, 2021
Yesterday was Northfield City Program Coordinator Beth Kallestad's last day with the city. After packing a decade of work in …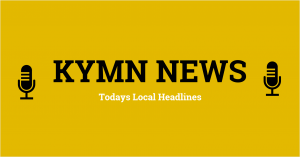 By Rich Larson/ December 27, 2021
Earlier this month, the Northfield Area Fir and Rescue Service received a report from a consultant, who was hired to …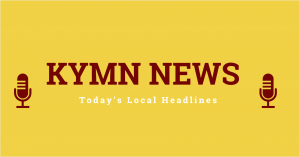 By Rich Larson/ December 24, 2021
State Representative Todd Lippert sent a bulletin yesterday to his constituents that outlined his agenda and priorities for the …