The government has promised a multi-billion euro package to ease the cost of living crisis as it unveils the 2023 budget today – and RTÉ will bring you extensive coverage online, on TV and radio .
Subscribers to RTÉ's social media platforms can also submit budget questions to be answered by financial experts in a live Q&A blog on TikTok from 4-7 p.m., with a focus on the impact of today's measures. about young people.
A special RTÉ explainer video will tell the story of the 2023 budget in just 90 seconds.
RTÉ will also be sharing all the latest budget news on Twitter, Facebook and Instagram throughout the day.
From early morning, RTE.ie/news and the RTÉ News app will provide comprehensive coverage of the 2023 budget with a live blog featuring all the latest information on the impact of this crucial budget on the cost of living across the world.
TV coverage of Budget 2023 begins on RTÉ One at 12.40pm as David McCullagh and Vivienne Traynor present live coverage and analysis of the Budget speech throughout the afternoon.
There will be a reaction from politicians, representative bodies and organizations across the country via RTÉ's network of regional studios.
Live coverage of Dáil Éireann proceedings throughout the day, including opposition responses, will be shown on the RTÉ News channel from 1 p.m.
RTÉ Radio 1's coverage of the budget speeches will be broadcast live on an extended News at One special with Bryan Dobson, from 12.45pm until 3.30pm.
The program will include speeches by Finance Minister Paschal Donohoe and Public Expenditure and Reform Minister Michael McGrath.
Cormac Ó hEadhra is hosting a Drivetime Budget Special from 4.30pm which will include separate talks with Minister Donohoe and Sinn Féin finance spokesman Pearse Doherty.
An extension of Six One TV News will provide a comprehensive overview of the budget, live interviews and analysis from RTÉ correspondents as well as reaction from politicians.
Later in the evening there will be additional coverage on the Nine O'Clock News with Sharon Ní Bheoláin followed by a one-hour Prime Time Budget Special at 9:40 p.m.
This will be the first one-on-one post-budget debate with Paschal Donohoe and Pearse Doherty before a live studio audience.
The impact of the 2023 budget on Irish workers, families, businesses and vulnerable people will be analyzed and explained using real cases.
There will be more debate and analysis on the late debate with Katie Hannon live from the Buswells Hotel near Leinster House to get the reaction from the political parties from 10pm.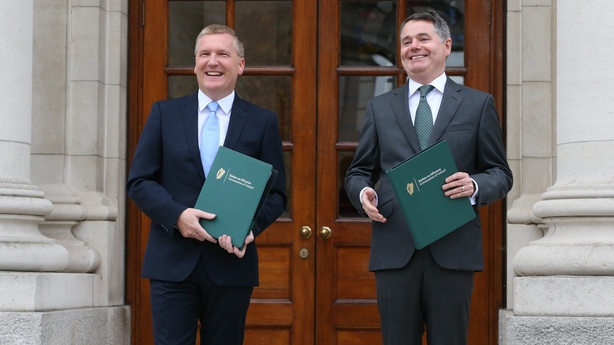 Buiséad 2023 – as Gaeilge
The RTÉ program Raidió na Gaeltachta Lá na Cáinaisnéise will present budget coverage from 1.30pm live from Leinster House. The analysis will continue on Tús Áite from 5 p.m., presented by Fachtna Ó Drisceoil.
Nuacht will produce two one-hour specials for TG4 on Budget Day.
Buiséad 2023 begins on TG4 at 2 p.m. with a panel of in-studio and remote guests sifting through and analyzing the metrics as they are announced.
The second program at 7 p.m. will delve into the implications of the budget for a whole range of different groups. Both programs will be presented by Eimear Ní Chonaola and Beirní Ní Chuinn.
Nuacht RTÉ TG4 will also have a full budget roundup in its bulletin at 5.40pm on RTÉ One.
Live streams of all of RTÉ's television and radio coverage will be available to users worldwide via RTÉ Player and RTÉ Radio Player.
Tomorrow, Claire Byrne will be joined in her radio studio by Finance Minister Paschal Donohoe and Public Expenditure and Reform Minister Michael McGrath for the special annual budget phone call.
Today with Claire Byrne invites listeners to call in to speak directly with ministers and ask their own questions about their concerns following Budget 2023.